About Serendipity Gifts
Serendipity,
56a, High Street, Shaftesbury,

Dorset, SP7 8AA

Tel: 01747 853341


In our retail shop have an ever changing range of gifts for all occasions Including: -

Clocks and watches including the SEKSY range : Jewellery : Figurines : Crystal : Beatrix Potter Figures : Pictures : Pewter Tankards : Trophies :
A small selection of our stock is shown on our webpages but we are always happy to add other items to your enquiry.

Besides a range of gifts for all occasions, we undertake guaranteed watch & jewellery repairs including complete overhauls to most makes of watches, ring sizing and soldering of jewellery, restringing of pearls & beads. Engraving is carried out on the premises.
We Normally Stock A Good and varied Range Of Clocks including Radio controlled, if you can't see what you are looking for, please ask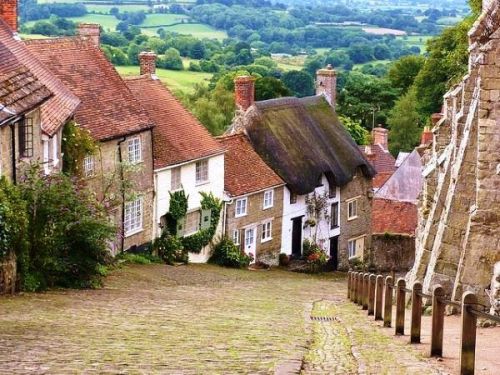 Gold Hill Shaftesbury
We are situated in the historic main High Street of Shaftesbury, Dorset, UK and have been here since 1967, the present owner took over in 1982, so you can see that we are well established. We strive to give the same top quality service to personal callers to our shop as well as our internet clients.

Shaftesbury can be found in North Dorset on the boundary with Wiltshire. Being a Saxon hilltop town, it is one of the oldest & highest towns in England and from its position overlooking the Blackmore Vale, is certainly one of the most attractive. The steep cobbles of Gold Hill, immortalised in the Hovis bread adverts, is probably one of the most famous streets in the country, even though so many people think it is in Yorkshire.
Shaftesbury is steeped in history and tradition, from it's high vantage point there are breathtaking views, it is traditionally known as "Shaston" and is described in the Thomas Hardy's novels.